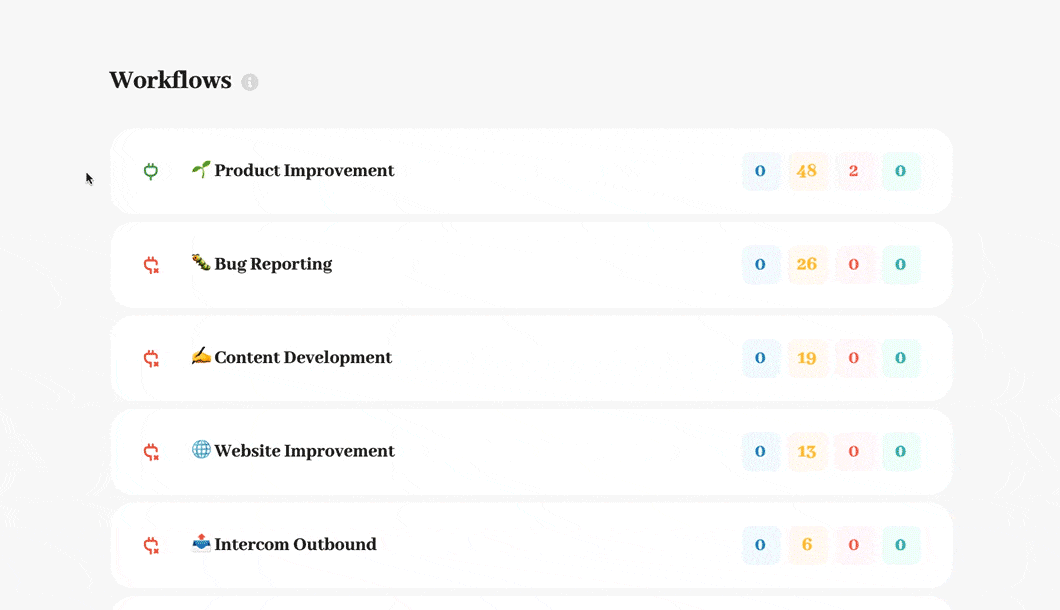 Integrations Front and Center
In a bid to encourage and promote integrating Pneumatic with other apps we've brought all our integration options front and center on the dashboard. Now the familiar list of workflow templates has a small red plug icon next to it that turns green when the template has been "integrated" (used in any type of integration). Furthermore, in addition to running or editing each template, you can now just as easily access the integration options for it.
Access Integration Options from the Dashboard
Take baby steps by sharing the workflow kick-off form to let people run workflows from outside Pneumatic.
Then raise your game by setting up simple trigger-response integrations in Zapier.
Take your integrations to the next level by building custom solutions that take advantage of our unlimited public API.
And last but not least, utilize webhooks to seamlessly integrate Pneumatic events in the business logic on your end.
Integrate Yours Apps with Pneumatic Direct from the Template
---
Ready to get started?
It'll only take a minute