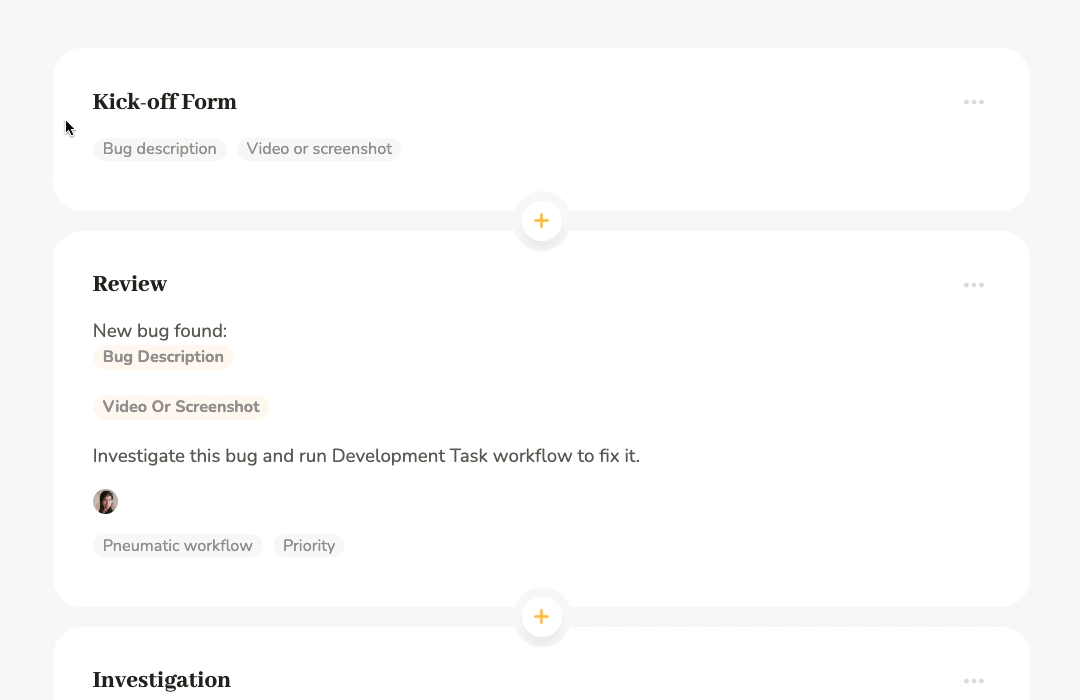 Better-Looking, Easier-to-Use and Free
Pneumatic's shareable kick-off forms got a major face-lift and have been made available in the Free Plan. They're now orders of magnitude easier to access and activate via the new streamlined interface.
Basic Functionality for Free
The Free Plan now includes basic functionality where you share a workflow kick-off form and Pneumatic then generates a public link for it that you can email to people or publish on your website. The paid plan additionally offers custom redirects and customizable embeddable forms.
Shareable Kick-off Forms + Guests = Infinite Bang for your Buck
Coupled with our free unlimited guests in tasks, our shareable kick-off forms offer you virtually limitless options for how you can engage with external users (people without Pneumatic accounts, such as customers, vendors, contractors etc) in your workflows - you can have them launch new workflows in Pneumatic via shareable kick-off forms and then have them complete tasks by inviting them as guests.
---
Ready to get started?
It'll only take a minute