If you want your workflows to really add value to your business you want to integrate them as closely as possible with your existing software stack. Luckily, Pneumatic offers you ample options to do just that: Shareable Kick-off Form, Zapier and Public API
Sharable kick-off forms
You can start by sharing Pneumatic kick-off forms (with the option to embed them in your Wordpress, Wix or any other CMS) so workflows can be launched from outside Pneumatic by people who don't have Pneumatic accounts.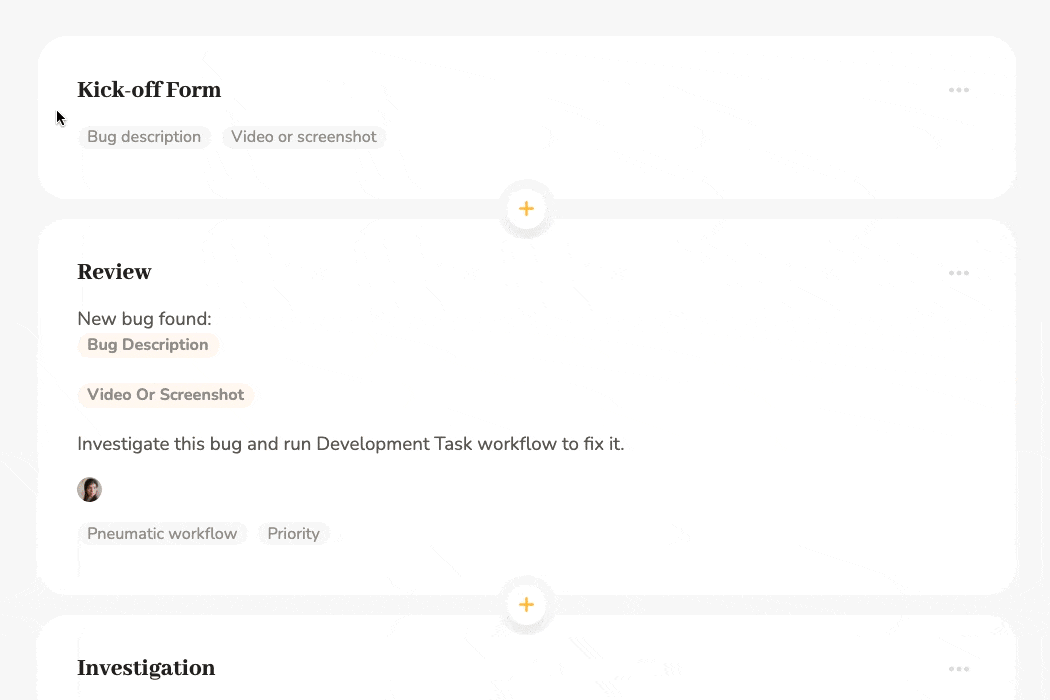 Zapier
Pneumatic is also available on the major integration platform Zapier. It lets you create simple zero code integrations in which you set up an event in one SaaS app that then triggers an action in another app.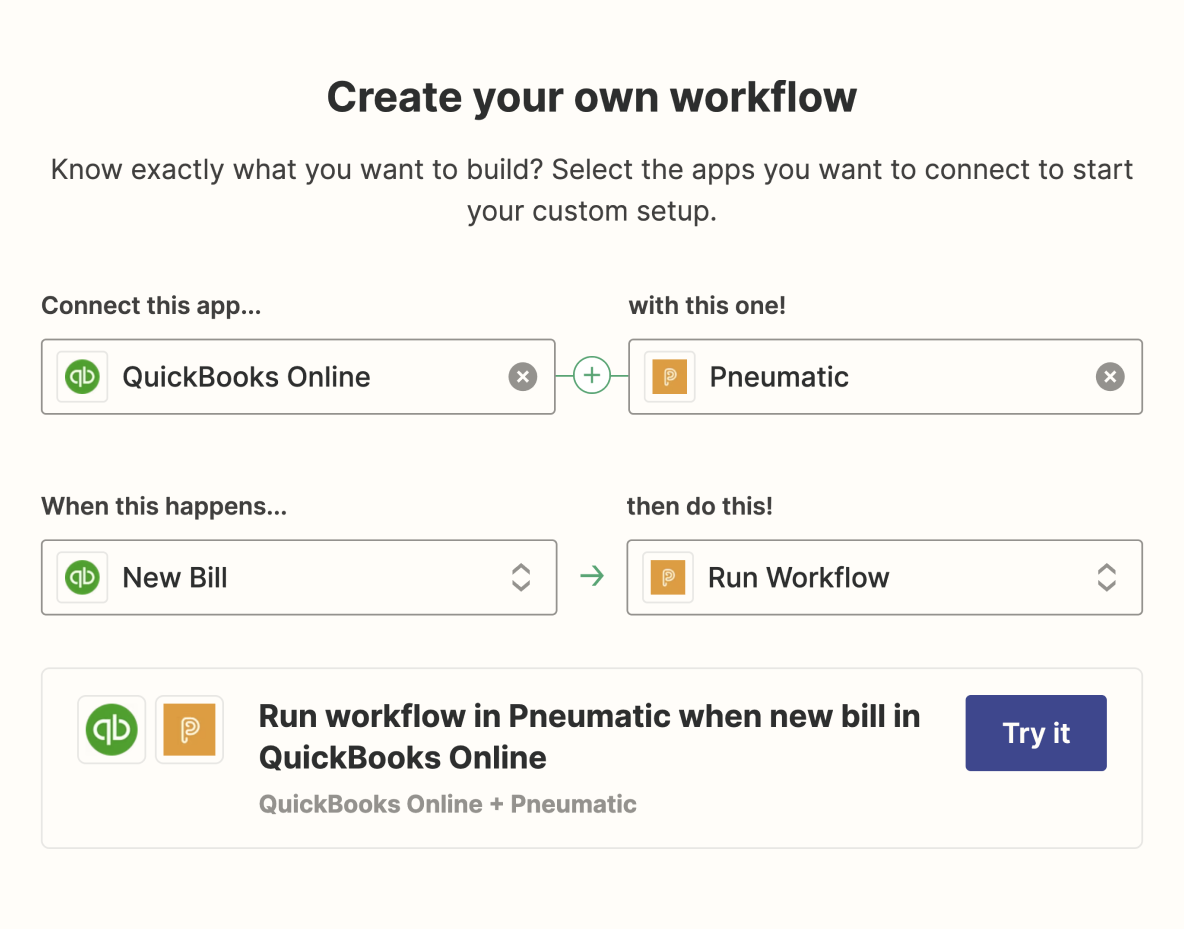 Pneumatic also has several zap templates in Zapier that you can take advantage of to get up and running in no time:
Launch a new workflow in Pneumatic whenever you get an email from a customer
Send a bunch of emails when a workflow is launched or when task is completed in Pneumatic
Launch a bill processing workflow in Pneumatic when you get a bill in QuickBooks
etc.
The Public API
And last but not least, in Pneumatic you get access to our free public API that lets you build highly customized integration of unlimited complexity.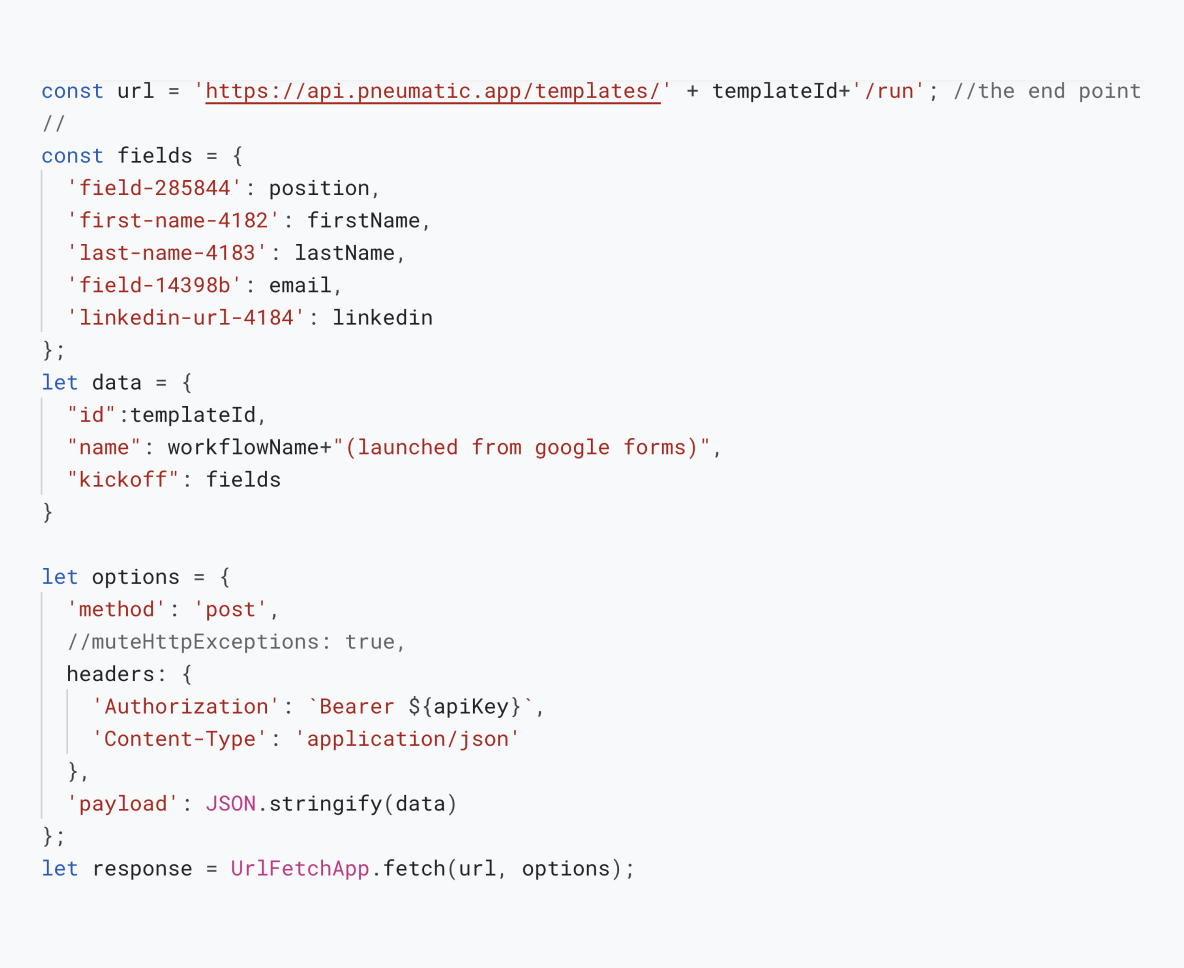 You can create and edit templates through the API.
You can launch new workflows based on data you get from users via forms (we've got examples for Google Forms).
You can get data from your Pneumatic workflows and export it into a Google Sheet (we've got ready to go scripts to help you with that).
You can set up webhooks so that your app will get notified of specific events in Pneumatic and take appropriate action.
In short, embeddable forms give you easy access to Pneumatic from the outside world, zaps let you build simple event-trigger integrations, and finally, with the API, the sky's the limit, and Pneumatic is your oyster - you get everything
For more information, see our case studies:
---
Ready to get started?
It'll only take a minute