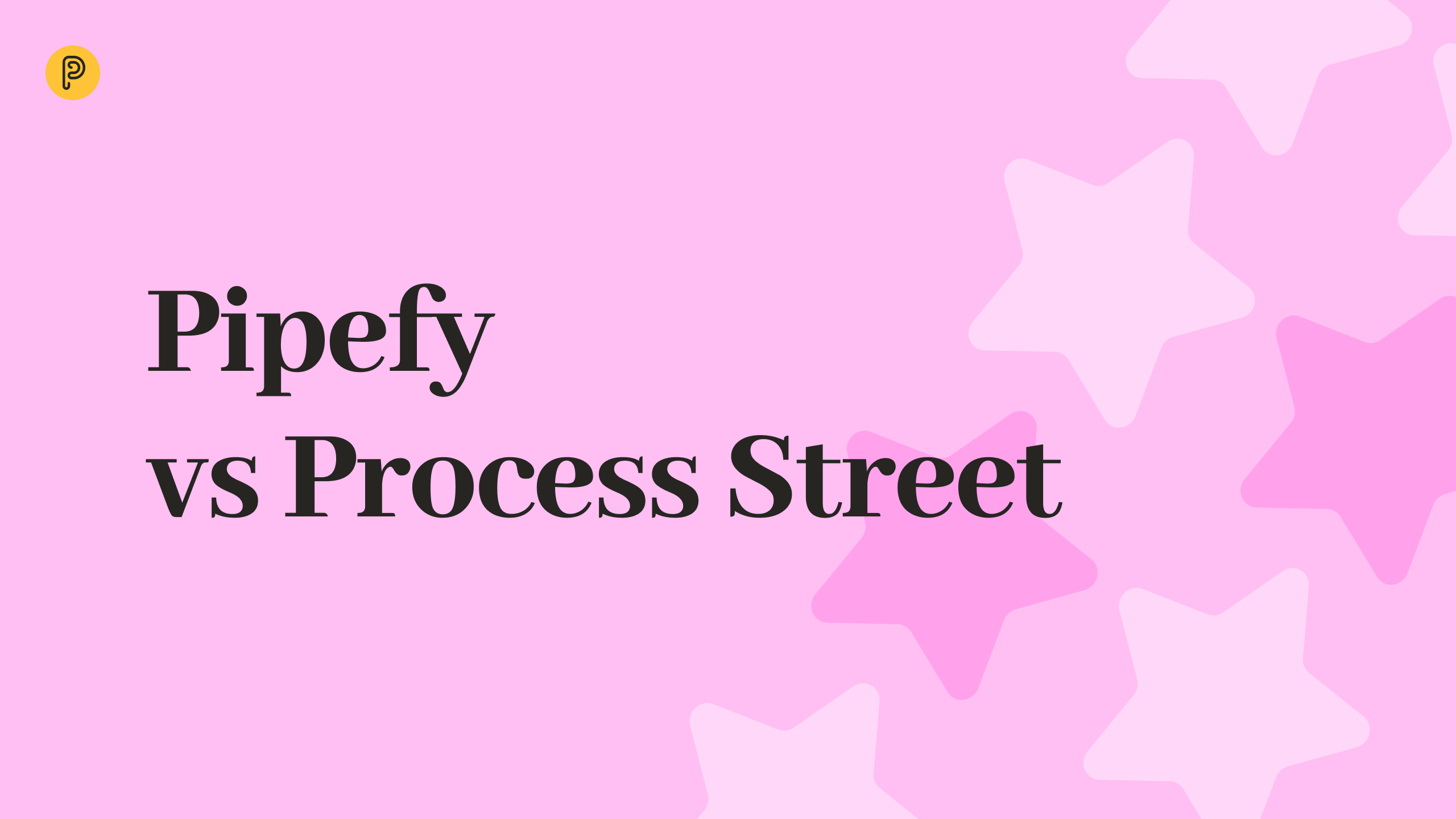 Pipefy lets you have highly customizable Kanban boards where instead of the standard to do, doing and done phases you can have whatever phases you want.
Process Street lets you quickly throw together checklists in a familiar spreadsheet-like interface and then turn them into workflows with stop tasks.
This side-by-side comparison summarizes the experience of users who have taken a close enough look at both systems.
Read our in-depth review of the two systemsto find out how:
Kanban boards with custom phases stack up against checklists with stop tasks
My Work is different from Inbox
Conditional logic works in checklists and Kanban cards
To implement workflows as pipes or as checklists
---
Ready to get started?
It'll only take a minute