View all blog articles
Keeping it Simple as a Jack of All Trades vs Keeping it Simple with Assembly Line Processes Only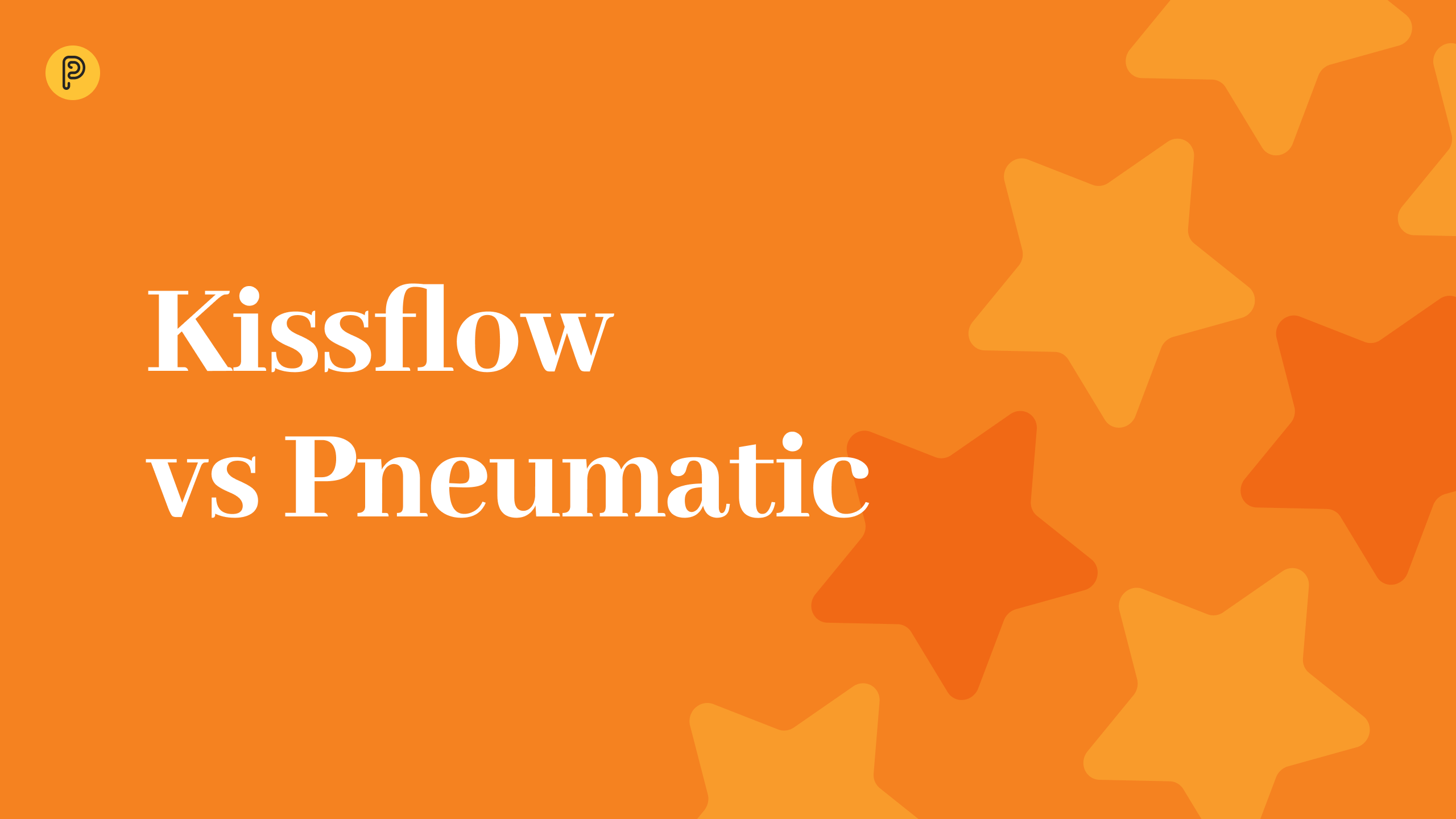 Since Pneumatic workflow is a newer product in the business process optimization market, a significant number of our users and customers are migrating from legacy solutions, Kissflow being one of them.
This side-by-side comparison summarizes the experience of users who have used both platforms.
Learn how Kissflow stacks up against Pneumatic:
Free plan vs. Demo-only
Workflows vs. Swiss-army knife of management fads
Startup-friendly vs. Enterprise-friendly
Detailed feature-by-feature review, etc
To find out more read our in-depth side-by-side review.
---
Ready to get started?
It'll only take a minute