We're always working to improve Pneumatic and ensure that it integrates seamlessly into your daily operations. Today, we're excited to introduce Custom Branding.
Feature Highlights
Personalize Your Interface: Replace the default Pneumatic logo with your own company logo, making the system truly feel like an in-house tool.
Enhanced Professionalism: Consultants using Pneumatic can now offer an even more polished experience for their clients. Replace our logo with your client's, and let them experience the workflows you've designed for them in a branded environment they recognize.
Why Use Custom Branding?
Boost Employee Morale: When employees work in a system that carries their company's brand, it reinforces a sense of unity and company pride.
Increase Client Trust: Consultants, now you can present a more cohesive and professional image when setting up workflows for clients. Your client's branding in the interface can enhance trust and familiarity.
Note, the feature is only available in our paid plans, if you're on our free plan, you're going to need to sign up for our trial to test-drive it.
Getting Started
It's simple! Navigate to the settings page and upload your desired logo. The system will replace the Pneumatic logo with yours instantly in all the interfaces.
«««< HEAD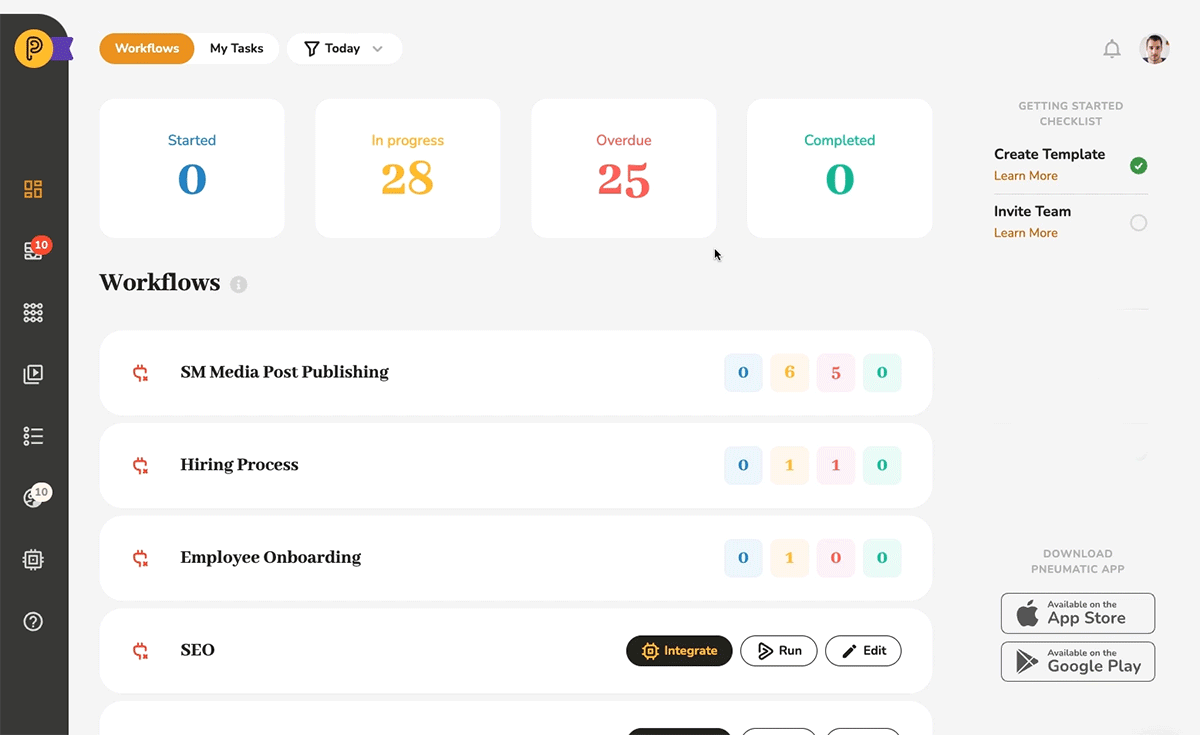 0df141e27e5767a59add2f9841b858066a8b2fe4
We believe that this new feature will make your Pneumatic experience even more integrated and personal. Whether you're a company aiming to solidify your brand's presence or a consultant looking to present a bespoke experience to clients, Custom Branding will make a significant difference.
As always, we're here to assist with any questions or feedback. Let us know how you're enjoying this feature or if there's anything else we can do to enhance your Pneumatic journey.
---
Ready to get started?
It'll only take a minute