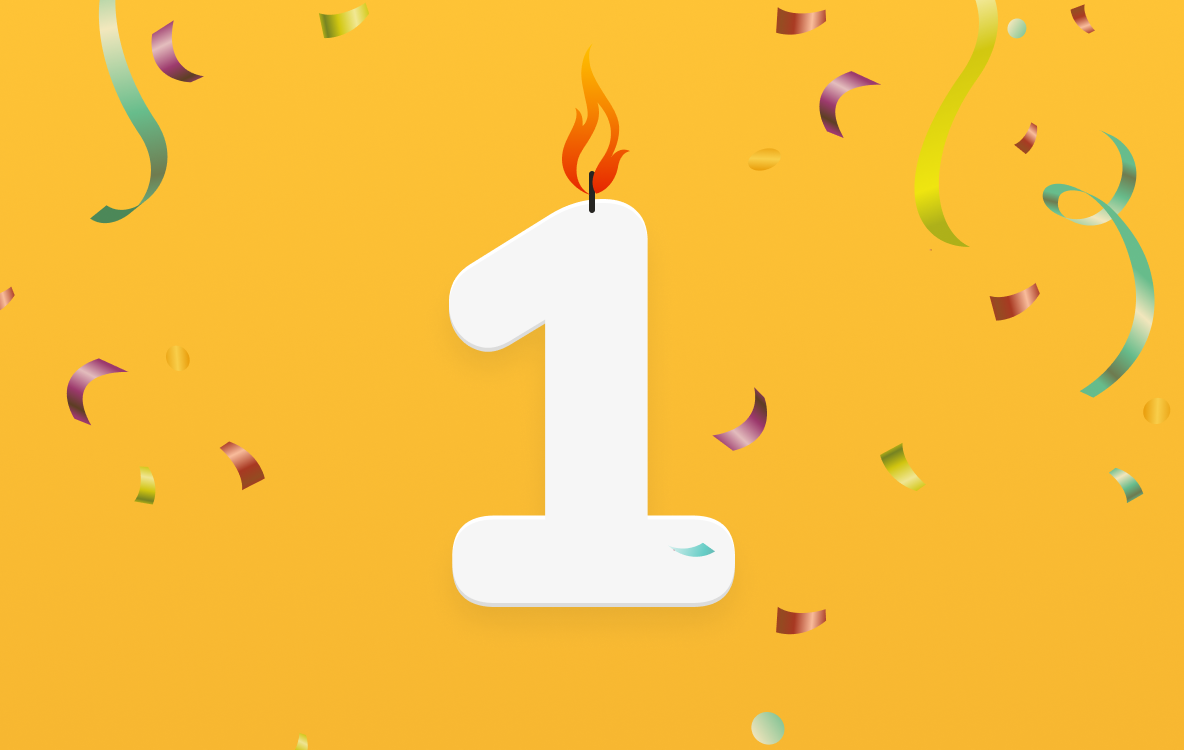 A year may not sound like a long time, but it's practically an eternity when you're evolving at warp speed. A lot has happened here at Pneumatic since last May, but, most importantly, we've kept our promise to grow and evolve with our customers. The past year has seen us roll out a slew of new and exciting features; here's a list of some of the most ground-breaking ones.
Conditional workflows
Our Premium Subscribers can now build workflows that include or exclude tasks dynamically based on custom conditions defined in the workflow template.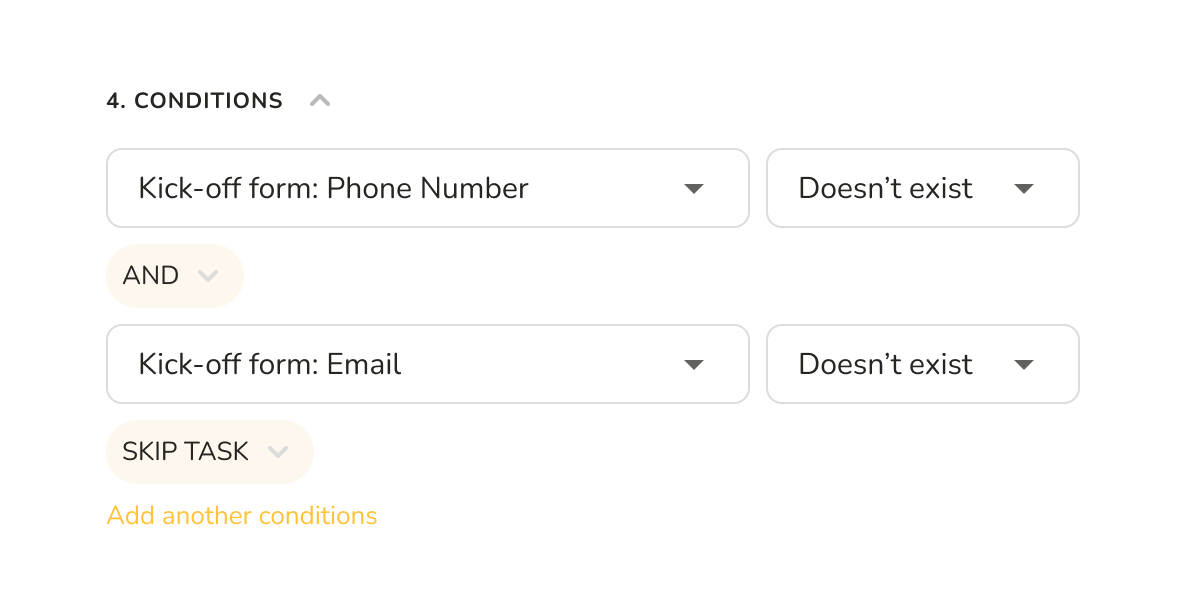 Conditions allow our users to build more generalized templates for flexible workflows that would self-adjust based on events and situations. The flow of tasks will vary depending on the business process inputs and outputs.
For example: an account executive will receive a task to confirm a customer's phone number only if the process has a phone number exists on file.
Zapier Integration/API
This new powerful free feature allows you to integrate Pneumatic Workflow with 3,000+ SaaS platforms already connected to Zapier and automatically trigger events in other applications when something happens in Pneumatic and vice versa.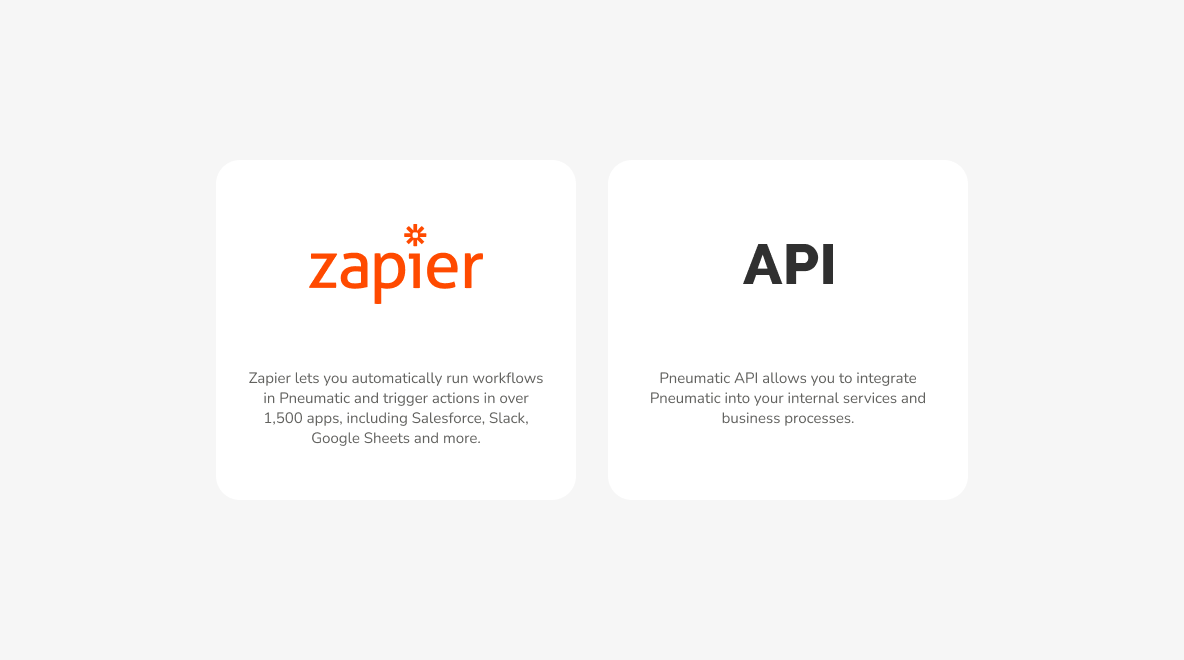 For example: once a new hire record is created in Gusto, an employee onboarding workflow is automatically triggered in Pneumatic.
Free Zapier integration tangibly expands basic Pneumatic functionality, allowing you to connect multiple workflows, schedule workflows, integrate workflows with public lead-gen forms on your website.
More generally, the free Pneumatic plan includes access to our public API, which allows you to interact with Pneumatic in your own code.
Highlights
This is a new filtering function that lets you filter out workflows by template, user and date.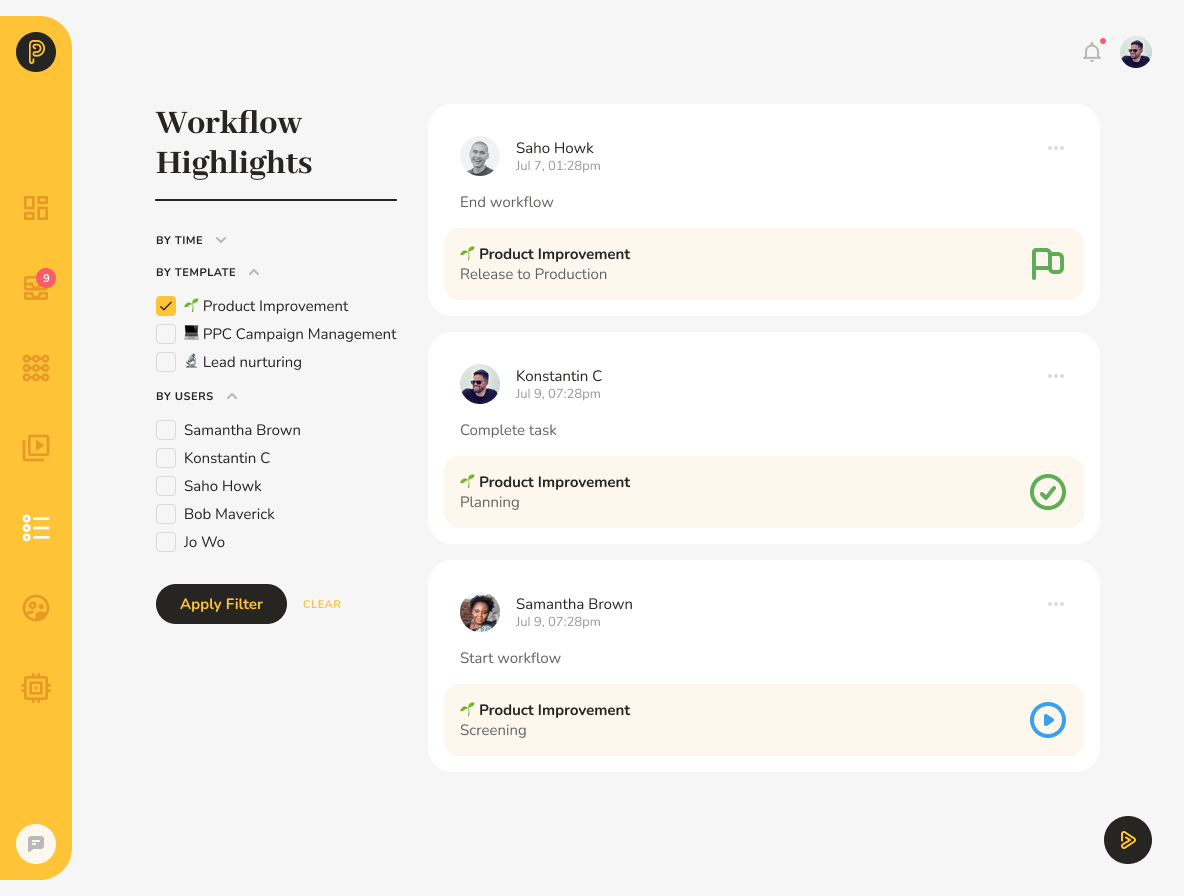 Pneumatic Highlights is a handy report-like feature that allows you to slice and dice all your team's activity data. This way, you can do a deep dive in activity records and analyze what was done in a selected business process, during a particular time range, by a specific team member.
For example, you can build a timeline of everything done by your remote administrative assistant during last week in the context of customer outreach.
Variable Task Assignee
Our kick-off forms and task outputs now support variable user fields, which allow you to defer task assignments until you run a workflow (kick-off form user fields) or complete a specific task (output user fields).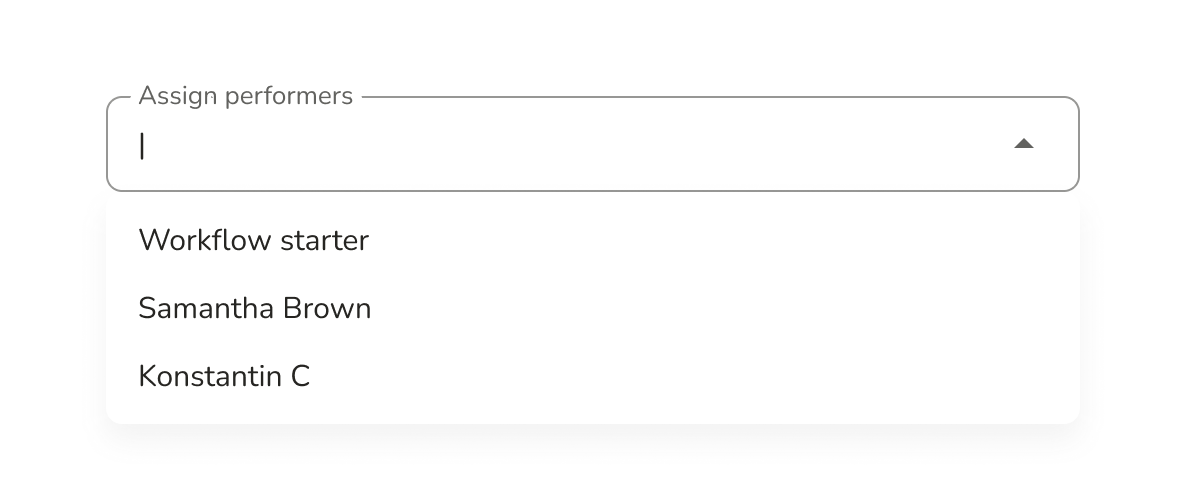 Instead of declaring a task assignee in your template in advance, you can include a variable selection field, leaving some space for workflow flexibility.
Flexible assignee selection can be made during both: workflow kick-off stage and the completion of the particular task of the process.
For example: after lead qualification, a business development associate can assign a workflow to an account executive responsible for a particular region.
Mentions
You can now type @ and then a user name to specifically "mention" a user in a comment. Pneumatic will then display an in-app alert to the user and send them an email saying somebody's mentioned them by name in Pneumatic and provide a link to the task.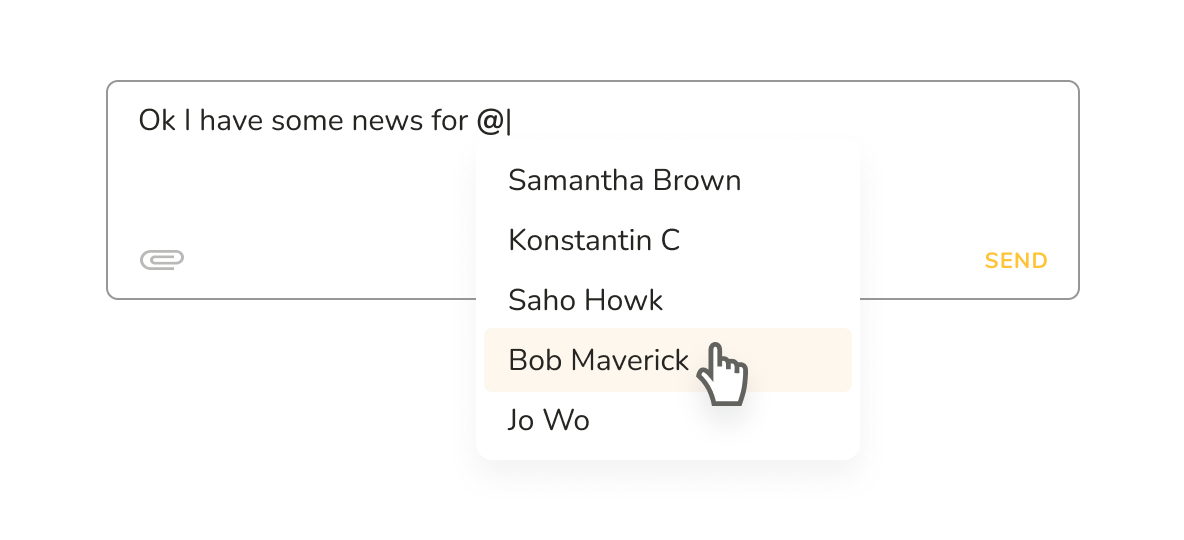 This seemingly simple feature tremendously improves communication and collaboration. The best thing is you can mention people in context, and when they get notified, they can immediately see the business context they were mentioned in and understand what it's all about.
There are even more features in the pipeline. If you want to see how all of them work, you can book a demo by following this link.
---
Ready to get started?
It'll only take a minute