View all articles
All-in-One Solution for Business Process Management
Choose our DIY option for unlimited growth if you know what you're doing and just need a system to implement your workflows in, choose our Fractional COO option if you need help with setting up your workflows and integrations.
Unlimited Features, Unlimited Users — Unlimited Growth
Pneumatic is redefining the SaaS business process management arena. We offer customers unlimited access to all our features for a consistent monthly subscription fee, irrespective of how many users are added. What you see in our pricing is exactly what you get — no hidden fees or surcharges, ever. There are several ways to go about building your business processes with us.
Do It Yourself
The basic unlimited plan provides access to all system features, including any that might be introduced in the future. Plus, you have the liberty to add an unlimited number of users to your account without any changes to your flat subscription fee. 
At Pneumatic, we view all our customers as partners. This means you can also set up tenant accounts, each with unlimited features and users. Each tenant account is offered for the same flat fee as the main account. This plan is ideal for BPM consultants looking to use Pneumatic as the backend for custom BPM solutions they create for clients.
Fractional COO — Superior Operations Management
at a Fraction of the Cost
With the Fractional COO option, you let our team of BMP experts and developers discover and set up your company's processes and deliver a turnkey solution for you.  
Sign up in one click for our monthly or annual plan. As soon as your subscription is activated, you get a workflow management expert and an integration developer assigned to your account. 
Even if you only have a vague idea about what kind of workflow you need, you can sign up now so we can help you figure it out as soon as possible. You tell us about your business case, and we help you implement it in Pneumatic.
Here is how it works: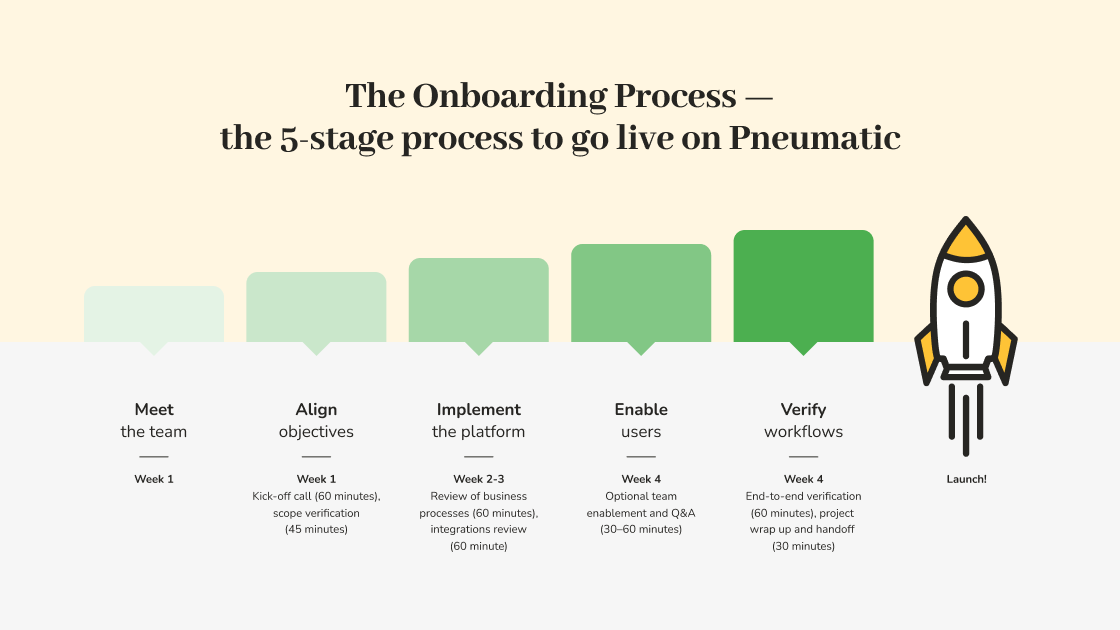 One of our primary objectives is to facilitate seamless integration of your existing software infrastructure with Pneumatic, ensuring you receive a fully functional turn-key solution.
Once the workflow has been developed and tested and your team has been onboarded, it's time for launch. From here on out, the focus shifts to continuous improvement, emphasizing ongoing refinement, scaling, and adaptation of your operations.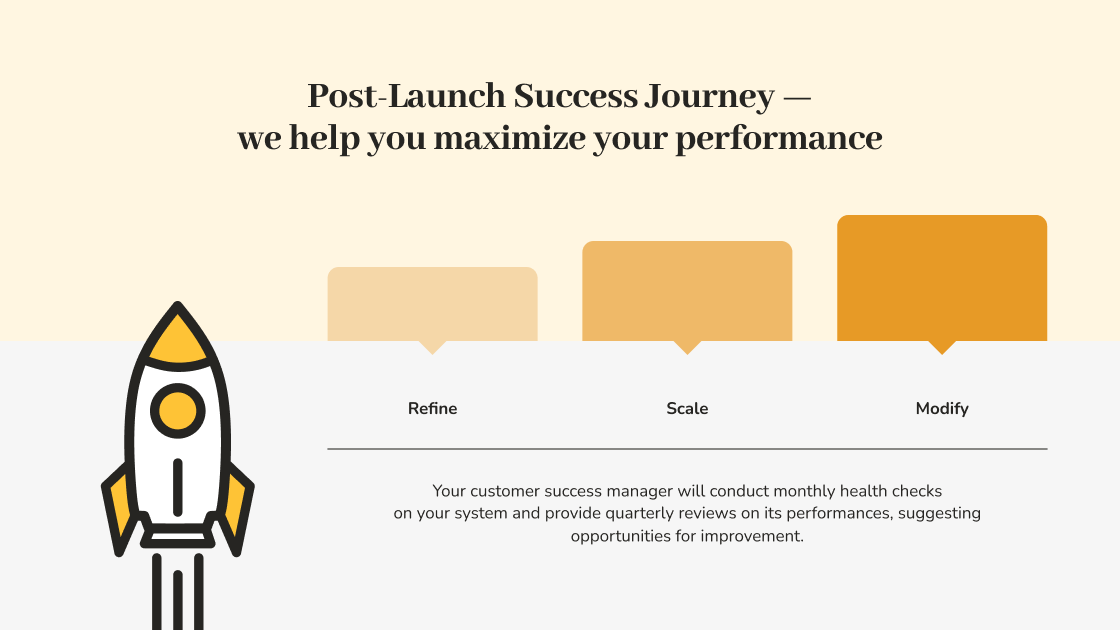 Retain our Fractional COO plan so we can continue to help you refine and improve your operations as your business grows and involves: no need for an in-house COO if you have us. 
---
Try Pneumatic
Unlimited for Free